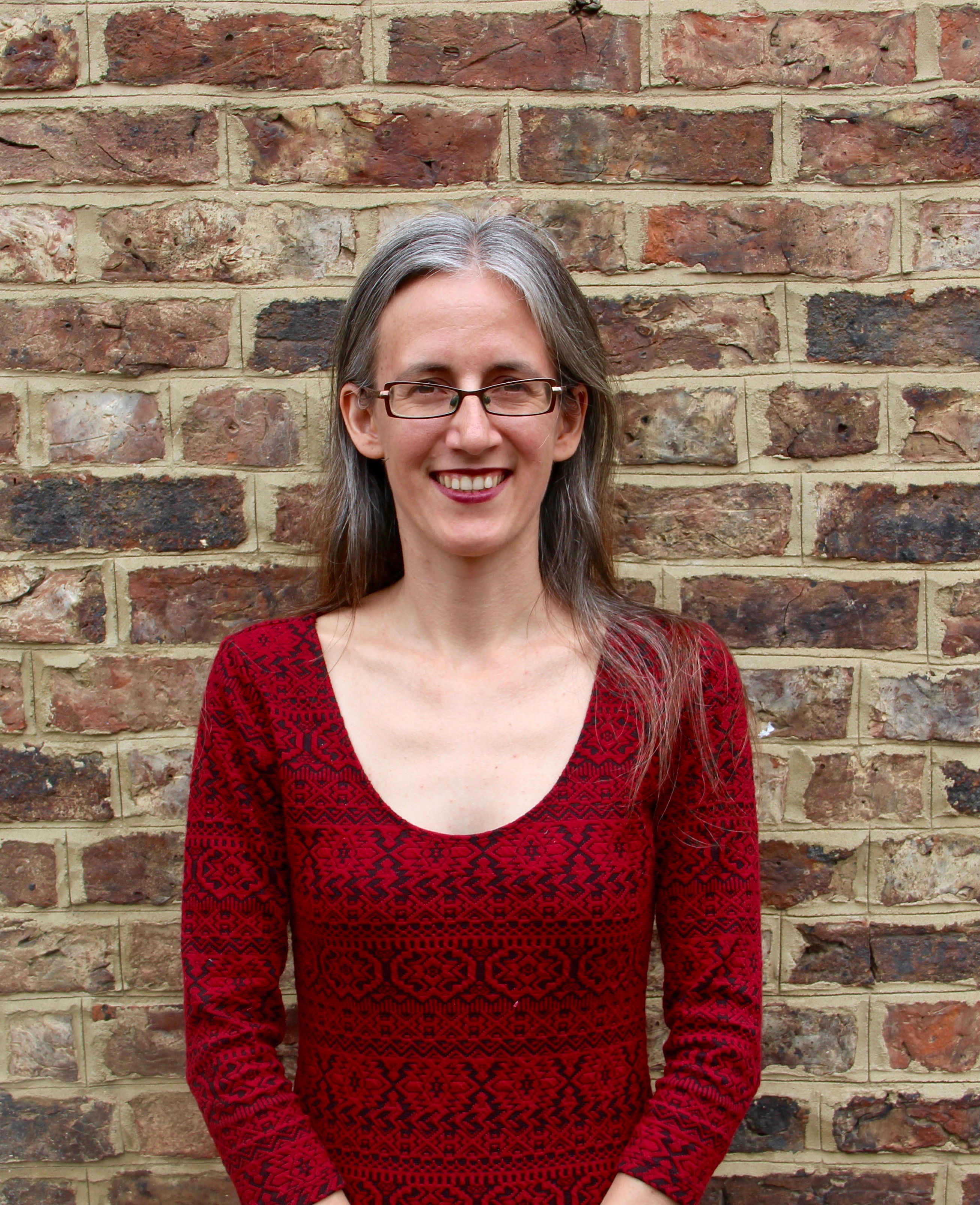 Dr Sara L. Uckelman
Co-Director
Dr Sara Uckelman is a Lecturer of Philosophy at Durham University. She joined the department in 2014, having previously held research posts in Heidelberg, Tilburg, and Amsterdam.
Her primary research is in the realm of formal modeling and interactive logic. She is interested in bringing togther tools and techniques from modern logic and artificial intelligence to help explore and understand practices of reasoning and argumentation in historical contexts. Her personal research is primarily focused on developments in medieval Western Europe, particularly in medieval theories of obligationes.
She is also interested in abstract dialogue and argumentation systems, the influence of theology on the development of medieval logic, computational social choice and medieval economic and trade history.
Her research interests include Mathematical Logic; Medieval Modal, Temporal and Tense Logic; Onomastics; Philosophical Logic; Philosophy of Fiction and Philosophy of Language.
She is the Editor-in-Chief and Principal Investigator of the Dictionary of Medieval Names from European Sources, and an Associate Editor of Journal of Logic, Language, and Information.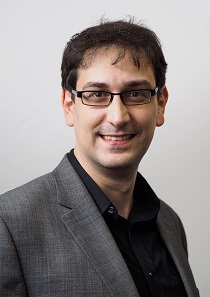 Dr Nathan Gilbert
Co-Director
Dr Nathan Gilbert is an Assistant Professor in Latin Literature in the Department of Classics and Ancient History. He came to Durham from the University of Toronto, where he completed his PhD in Classics in June 2015 and lectured the following year; thereafter he joined Durham as a Junior Research Fellow (2016-17). His research examines Cicero's philosophical works in light of his interactions with his philosophically-inclined Roman contemporaries, such as Atticus, Brutus, Cassius, or Varro. Dr Gilbert believes that doing so allows us to better understand the genesis and originality of the philosophica--in contrast to older approaches which see Cicero's treatises as mere copies or translations of musty books of lost Hellenistic philosophers. Other interests include Epicureanism and the Herculaneum papyri, as well as the social history of ancient philosophy, particularly in Republican Rome. He has recently developed a side-project on Montaigne's reception of Lucretius; he hopes to explore the reception of ancient philosophy in the Renaissance in greater detail down the road.
Staff and Research Fellows
Dr Elizabeth Biggs (Research Interests: Priory Library Project)
Dr Giulia Bonasio (Research Interests: Ancient philosophy (esp. Aristotle's ethics, early Greek philosophy, and Plato), Greek lyric poetry)
Prof. Nancy Cartwright (Research Interests: Aristotelian metaphysics and its role in modern science )
Dr Andrea Capra (Research Interests: Classical philosophy (especially Plato) and poetry)
Prof. Serafina Cuomo (Research Interests: ancient mathematics and technology)
Dr Jeremy Dunham (Research Interests: 17th-19th-century philosophy)
Dr Patrick Gray (Research Interests: Shakespeare; Montaigne; Renaissance Literature; Classical Reception; Intellectual History; History of Emotions)
Dr Jane Heath (Research Interests: Clement of Alexandria; New Testament; theology of the image / embodiment)
Dr Phillip Horky (Research Interests: Ancient Philosophy, esp. Presocratics, Plato, the Early Academy, Aristotle)
Prof. Christopher Rowe (Emeritus)
Prof. Martin Ferguson Smith (Emeritus) (Research Interests: Epicureanism, esp. Diogenes of Oinoanda and Lucretius)
Dr Rik Van Nieuwenhove (Research Interests: Medieval theology, especially theology of the Trinity and soteriology; late-medieval spirituality of the Low Countries (especially Ruusbroec))
Assistant Professor of Medieval Thought
Ms J T Wolfenden (Research Interests: Hellenistic Philosophy, esp. literary philosophy incl. Lucretius, Philodemus, Seneca, and Lucan)
Dr Emma Woolerton (Research Interests: Lucretius)
Postgraduates
Justin Allison (Research Interests: Epicurean and early Christian communities )
Marta Antola (Research Interests: Plato, Socrates, Greek Philosophy and Literature)
Giulia Bernardini (Research Interests: Ancient Philosophy and Literature, esp. philosophical uses of Comedy in Plato)
Carlo Cacciatori (Research Interests: Plato, Aristotle, Moral Epistemology)
Fani Goutsiou (Research Interests: Seneca, Stoicism, Psychology)
Nosheena Jabeen (Research Interests: Ancient Philosophy and Cosmology, esp. Political Philosophy (incl. Aristotle and Cicero))
Esther Meijer (Research Interests: Ancient Philosophy and Poetry (esp. Lucretius, Seneca, and Flavian poetry), Cosmology, and Ancient Political Philosophy)
Valerio Ricciardi (Research Interests: Ancient Philosophy, esp. Political Philosophy incl. Plato, Aristotle and Cicero)
Cesare Sinatti (Research Interests: Stoicism, Cosmology)
Annalisa Wilson (Research Interests: Stoic adiaphora and Paul)
Visitors and Recent Postdoctoral Fellows
Dr Myrthe Bartels (Research Interests: Ancient Philosophy, Plato, Interpretation (incl. Hermeneutics), Philosophical approaches to legislation, Ancient Ethics & Political Philosophy, Philosophy of Music, Reception Studies)
COFUND JRF 2018-20; now Research Fellow, Dipartimento di Civiltà e Forme del Sapere, University of Pisa
Edoardo Benati (Research Interests: Plato, Early Academy)
Visiting Student (2018-2019); Currently at Scuola Normale Superiore
Dr Graziana Ciola (Research Interests: Logic and Science in the 14th Century)
ZKS/Priory Library Postdoctoral Research Fellow 2019-20; now Excellence Fellow in the History of Philosophy, Radboud University
Dr Matthew Duncombe (Research Interests: Plato, Stoicism, Metaphysics)
British Academy ECF 2014-16; now Assistant Professor of Philosophy, University of Nottingham
Dr Benjamin Harriman (Research Interests: Presocratics, Stoicism)
Lecturer in Classics 2016-17; now Leverhulme ECF, Classics, the University of Edinburgh
Dr Monica Hellström (Research Interests: Late Antique Philosophy, History, Culture)
Leverhulme ECRF 2016-20; now Lecturer of Ancient History, Oxford University
Dr Anthony Hooper (Research Interests: Plato, Presocratics, 18-19th Century German Philosophy)
COFUND JRF 2016-19; currently Lecturer of Philosophy, University of Woolongong
Maria Cristina Mennuti (Research Interests: Philip of Opus, Pythagoreanism)
Visiting Student (2020); Currently at University of Torino
Dr Federico Petrucci (Research Interests: Plato, Middle Platonism)
COFUND JRF 2016-18; currently Professore Associato in Philosophy, the University of Torino
Dr Elsa Simonetti (Research Interests: Plutarch, Divination)
Newton International Fellow 2017-19; now Research Fellow, De Wulf-Mansion Centre for Ancient, Medieval and Renaissance Philosophy, KU Leuven
Dr Anders Dahl Sørensen (Research Interests: Plato, Political Theory)
COFUND JRF 2018-19; now Carlsberg Foundation Fellow, University of Copenhagen
PhD Alumni/ae
Dr Richard Beniston (Research Interests: Stoicism, Seneca, Natural Science)
PhD in Classics, Durham University, 2017
Dr Nicolò Benzi (Research Interests: Plato, Sophists, Presocratics, Greek Poetry)
PhD in Classics, Durham University, 2016; now Teaching Associate at the University of Nottingham
Dr Giulia De Cesaris (Research Interests: Aristotle, the Old Academy, Hellenistic Philosophy, Neopythagoreanism, Iamblichus)
PhD in Classics, Durham University 2020; now Junior Postdoctoral Fellow, De Wulf-Mansion Centre for Ancient, Medieval, and Renaissance Philosophy, KU Leuven
Dr Atsushi Hayase (Research Interests: Plato, Dialectic)
PhD in Classics, Durham University, 2010; now Associate Professor of Ancient Philosophy, Kyoto University
Dr Yoon Cheol Lee (Research Interests: Plato, Logic, Sophists)
PhD in Classics, Durham University, 2012; now Assistant Professor, Department of Philosophy, Chungnam National University
Dr Sebastiano Molinelli (Research Interests: Plato, Sophists, Logic)
PhD in Classics, Durham University, 2018
Dr Mark Wildish (Research Interests: Ancient Philosophy, Kierkegaard, Later Wittgenstein)
PhD in Classics, Durham University, 2015; now Assistant Lecturer, Department of Philosophy, Hong Kong University
Dr Logan Williams (Research Interests: Christian Ethics, Aesthetics, Priesthood in Early Judaism)
PhD in Theology, Durham University, 2020; now Lecturer of Theology, Durham University
Dr Ugo Zilioli (Research Interests: Ancient Philosophy)
PhD in Classics, Durham University, 2002; Marie Curie Research Fellow 2015-17